For over 30 years, Precision Roll has developed unmatched compounds for all your roller covering needs. Worn rolls may be the cause of your production problem.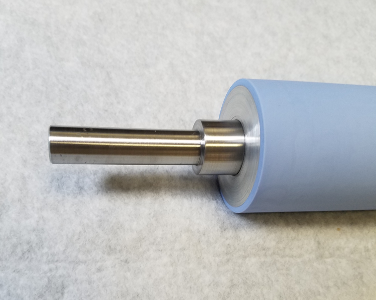 Introducing Accu-Rolls™ by Precision Roll!
The SMART alternative to Vijuk combo rolls.
Install a new Accu-Roll every time for about the same price as a recovered Vijuk roll
Accu-Roll shafts are straighter and 25% thicker providing more stability.
Accu-Rolls provide a much tighter fold AND can run at higher speeds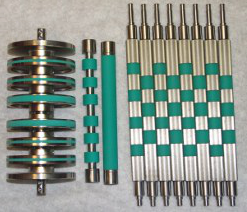 What Kind of Folder Rolls Can We Recover?
We recover all brands of "combo" folder rolls including Vijuk, GuK (G&K), H & H, Stahl, Balm, and MBO Spiral Foldrollers.
We recover all of the rolls used in the popular and versatile inline Cartonac leaflet folders.
This includes the rolls uses in the GuK (G&K), Vijuk:
Cartonac 2000 - 21/4 and 21/6
Cartonac 81 - 21/4 and 21/6
Cartonac 91 - 21/4 and 21/6